WE ARE AMONG THE TOP RENTAL MANAGEMENT COMPANIES IN CALGARY
Unison Property Management treats every tenant professionally and with the highest standards to ensure you are always taken care of without any stress or negative impact on you. Our primary focus is to place quality tenants in a suitable property. We maintain each property as if it were our own and take care of the tenants and their needs. It is paramount that all of our properties receive the attention and care with excellent quality service. We want to ensure that you are 100% satisfied and we strive to achieve this whenever possible. 
BENEFITS OF UNISON MANAGED PROPERTIES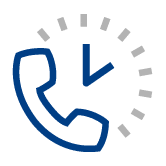 QUICK
RESPONSE
We are dedicated to efficiency.
Our team will always respond within 24 hours.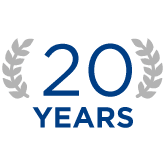 EXPERIENCED &
ESTABLISHED
With over 20 years of experience, we have established ourselves as an industry leader.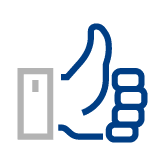 RELIABLE
SERVICE
You are never without options.
Unison Realty makes everything easier for you.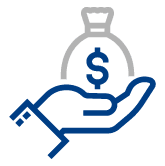 GREAT
VALUE
We understand that every penny counts and we make sure your budget is our priority.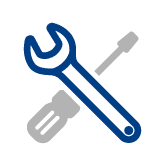 THOROUGH
MAINTENANCE
Our complete maintenance team provides solutions to all your maintenance needs.
HIGH QUALITY
STANDARDS
20 years in business has allowed us to perfect our process to help our clients better.

APPLY
Our application process is simplified so you can understand what other property management companies try to bury.

GET APPROVED
Our thorough approval process works to ensure you are matched with the best property that fits your wants and needs

MOVE IN
Move in to your furnished or unfurnished property at earliest availability and relax knowing Unison has you covered.
GET THE QUALITY YOU ARE LOOKING FOR WITH UNISON MANAGED RENTALS
I can't find something for myself, what can I do?
Our database is updating every single day. We may have something that just appeared on the market and hasn't been updated. Call us for your most recent listings and let us help you find the perfect match that suits your needs. 
Why choose furnished rental over a hotel?
Choosing a furnished property allows for better rates, more independence and more space.
Who is responsible for the utilities?
Unless otherwise stated, the renter is responsible for 100% of the utility bills. 
What is included in a furnished rental?
Our furnished properties are fully equipped with all the necessary items to make you feel at home, including a fully equipped kitchen and great quality linens. Utilities (heat, water & electricity) are typically included in the rent along with basic cable and internet.
Unison Property Management is an established leader in property management in Calgary. We honour our word and maintain open communication. Our clients depend on us instead of other property management companies in Calgary because they personally experience the way we place our clients first, keeping their best interest in mind. We strive to keep rentals filled with satisfied tenants so you receive a high return on your investment. Letting someone else handle an investment can be intimidating; we appreciate the trust our clients place in us and constantly work hard to exceed their expectations. Rest assured that with Unison Property Management, your Calgary rentals are being handled by a dependable company that treats your property as if it were our own. Let us partner with you to get the most out of your Calgary rentals.