DISCOVER THE UNISON DIFFERENCE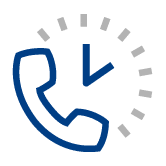 QUICK
RESPONSE
We are dedicated to efficiency.
Our team will always respond within 24 hours.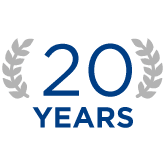 EXPERIENCED &
ESTABLISHED
With over 20 years of experience, we have established ourselves as an industry leader.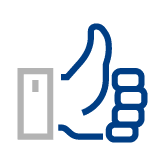 RELIABLE
SERVICE
You are never without options.
Unison Realty makes everything easier for you.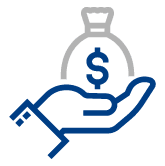 GREAT
VALUE
We understand that every penny counts and we make sure your budget is our priority.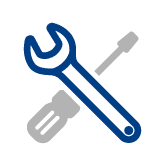 THOROUGH
MAINTENANCE
Our complete maintenance team provides solutions to all your maintenance needs.
HIGH QUALITY
STANDARDS
20 years in business has allowed us to perfect our process to help our clients better.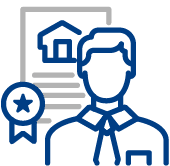 CALGARY'S LEADING PROPERTY MANAGEMENT COMPANY
At Unison Realty, we are proud to be a leading property management company in Calgary. We handle the management of furnished and unfurnished rentals as well as executive condo and home properties. We know how significant your real estate investment is and how daunting it may seem to manage it. When you partner with Unison for all property management needs, we alleviate the stress of running and managing your property. From property maintenance to tenant acquisition, we do it all! We understand the Calgary market and have served the area for over 20 years, allowing us to not only help pair tenants with the perfect property but also to handle every aspect of your investment with the utmost care and attention. So whether you're a single or a family looking for a place to rent at a great price, or a property owner struggling to find balance in the management of your unfurnished rental, we can help. You can trust Unison for excellent attention to detail and outstanding customer service.

QUALITY PROPERTIES
We pride ourselves on our quality properties. We expect nothing less for our clients

GOOD TENANTS
Our screening process allows us to match the appropriate tenant to the perfect property.

FLEXIBLE SERVICE
We understand how busy you can be, our flexible service is geared around your needs.

REASONABLE RATES
Our competitive rates ensure your investment is profitable.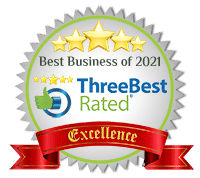 Professionalism. Service. Standards.
Our Property Managers Are Tailored to Your Needs
Whether you are a landlord seeking to rent out your property or you are looking for a rental unit to lease, we provide property management services to meet your rental needs in an efficient and professional manner. As a family owned and operated property management company in Calgary, we are committed to excellent customer service and satisfaction, protecting your investment as if it were our own. When you're looking for a place to rent, whether long term or short term, we have a vast selection of properties available. We even have furnished rental solutions if you're looking for something quick and easy. At Unison Realty, our goal is to make your rental process as stress-free as possible. You can count on us for a fast response, reliable service, high standards, and great value every time! Serving both landlords and tenants, our property managers pledge to offer the best service to everyone we work with and find solutions that will benefit all parties involved.
POPULAR AREAS WITH OUR CLIENTS
• Mission 
• Eau Claire
• Kensington 
• East Village 
• Mount Royal 
• Sunnyside 
• Bridgeland 
• Hillhurst 
Flexible Property Management Solutions in Calgary
At Unison Realty, we can assist you in buying, selling, or renting a property. Our immense knowledge of the city and the real estate market in Calgary qualify us to make recommendations and suggestions that will leave you with the greatest return on investment. Not only do we pride ourselves on maintaining quality properties and finding excellent tenants to rent them, but we are also flexible and accommodating with our services. We offer competitive rates when it comes to property management fees because we believe that it shouldn't be a hassle for you to get the help and assistance you need for managing your property. When you list your property with Unison, you'll have access to our resources and tools that will make owning an investment property not only possible but also manageable; you'll have more time to spend doing things that you love while our property managers take care of everything from property maintenance to paperwork and feel collection.