Buying a condo in Calgary has become popular for many potential homeowners. In the current housing market, many are setting their sights on them since Calgary condos have become a more affordable option. If you're one of many who are looking to make a condo your home, learn what you must do with a few handy tips from the professionals at Unison Realty Group. 
I'm Ready to Buy A Condo: Where Do I Start?
Before we start with what to look out for when buying a condo, let's get you through the preparation steps. That way, you can get your ducks in a row before you find yourself a licensed real estate agent. 
First and foremost, you will want to find out what you're pre-approved for by contacting your bank or a mortgage broker. Knowing your financial limits and comfort level will help you make an informed decision. Also, the better you know your budget, the sooner your agent can get the ball rolling with booking you the right showings.
It's also important to consider extra costs when buying a condo. It could include your condo document review, home inspection, moving costs, lawyer fees and closing costs. Doing your homework first is the right way to avoid any stressful surprises later down the road when you're trying to close on your next investment property or Calgary condo.
6 Tips for Buying A Calgary Condo for Potential Homeowners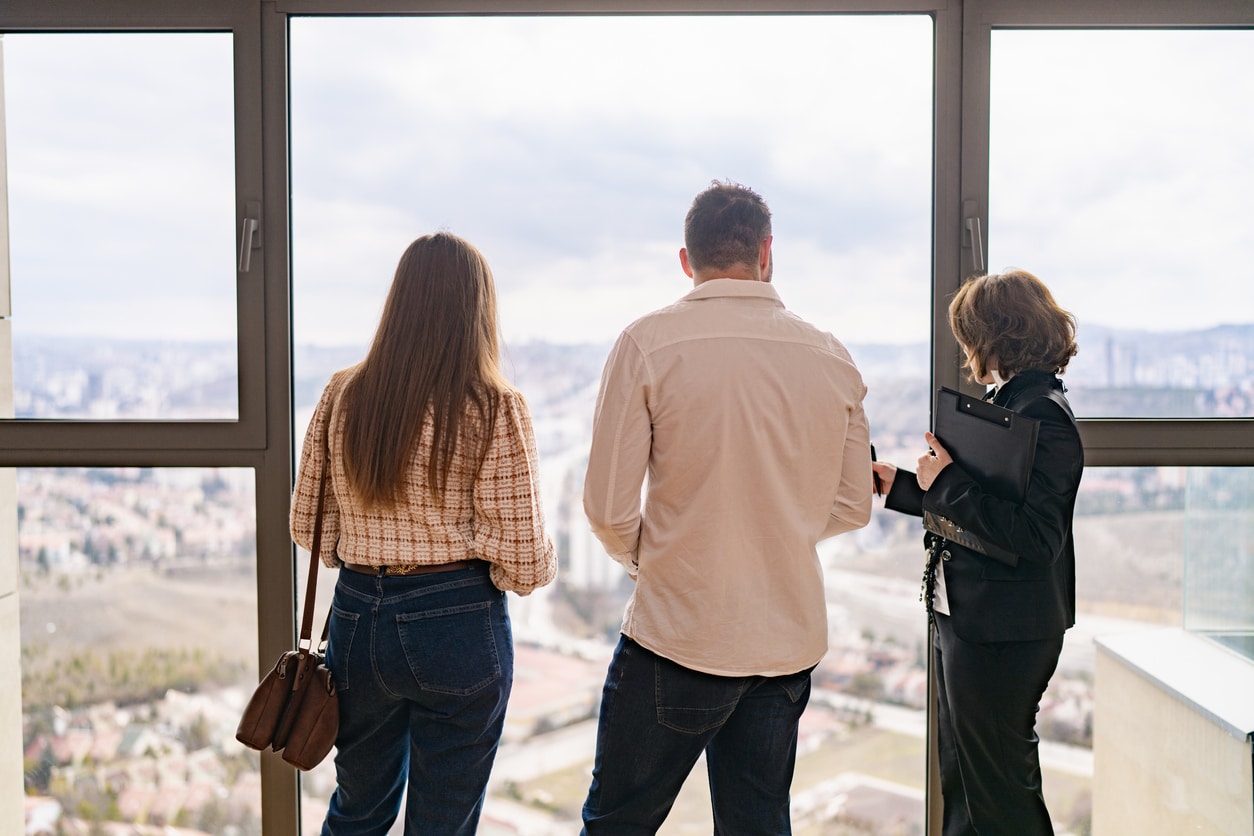 1. Hire a Real Estate Agent & Stick to Your Non-Negotiables
Have a meeting with your agent to ensure you click and are both on the same page. If you feel well supported and your questions have been answered thoroughly – go for it! Looking for an agent specializing in condos could also be a definite bonus. Now, when it comes to viewing your potential condo, make sure you stick to your non-negotiables. Getting distracted can be easy when you view a property with modern staging; realizing that the den you wanted for a workspace is missing could fly right past you.
2. Parking & Storage
Don't fall in love with your condo just yet. Make sure you have what you need when parking your vehicle and have enough space for all your sports equipment. Even if you don't have a car, it's great for resale value or possibly even renting the space to another tenant or owner needing a second spot.
3. Visitor Options
This one is sometimes forgotten about until you invite your family of 5 over and realize you don't have enough spaces for them to park. Ask your agent about a visitor parking area and how many spots are available. Maybe there's a designated guest suite available that you can book in advance for family and friends. These are nice perks you can consider, especially if you like to host.
4. Building Security
Not only does this give you peace of mind, but it's also a great added value to everyone in the building. Ask your agent about the security features and what kind of hours the concierge works, if there is one. Also, ask if the bottom floors have access to the top floors through the elevator or emergency doors.
5. Talk to a Neighbour
No one has better insight into the building than someone who has already lived there for a few years. See if you can chat with a hallway neighbour to see how they like the building and if they can vouch for their living experience. If they give you two thumbs up, you will likely enjoy it just as much. You can also ask a fellow condo owner what they think of the condo board. If they have any issues, they'll usually let you know!
6. Condo Document Review
It's important to have a professional condo document review. That is your opportunity to ask questions about the building and how it's being run. How much money is in the reserve fund? Are there any important details in the disclosure statement? What do the condo fees include? Depending on the details, its service will typically run you between $300 and $600.
At Unison Realty Group Ltd, we walk you through all the steps to ensure you're getting great value. If you have questions about purchasing a condo in Calgary or already have your eye on something in the market, give our team a call today and let us help you make the best, informed decision.
For any questions or inquiries, please contact us:
Phone: (403) 219-3000