Thousands of apartments, houses, and condos for rent across Canada
ESTABLISHING OURSELVES AS THE TEAM TO TRUST FOR CALGARY RENTALS
Unison Property Management understands the struggles that renters face when it comes to finding a property that fits their lifestyle and budget. As a renter, you can spend hours, days, if not weeks, trying to find a rental property that meets your needs and improves your everyday living. That is why we are here to help you by offering our services. We want to make it easier for you to find a home in the great city of Calgary. Our focus is to connect prospective tenants like you to the right property so that you can stay for the long-term. There is no point moving from rental to rental, never staying too long at any place. We want you to be comfortable in your new surroundings, so you no longer have to worry about finding another property to rent. We want to ensure that you are 100% satisfied with your selection and will do what it takes to make it happen. We offer a wide range of single and multi-family condos, apartments and houses for rent all across Calgary, so you can always find something with us. Our entire team is highly professional, dedicated and focused on ensuring you find the perfect home, condo or apartment. When it comes to providing and securing amazing Calgary rentals, trust the team at Unison Property Management.
DISCOVER THE UNISON DIFFERENCE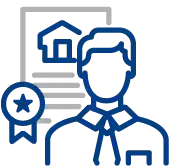 Quick Response
Efficiency is our priority. Count on our dedicated team to respond promptly within 24 hours, ensuring your needs are addressed with utmost diligence.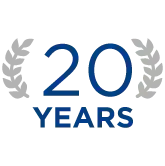 EXPERIENCED &
ESTABLISHED
With over 20 years of experience, we have established ourselves as an industry leader.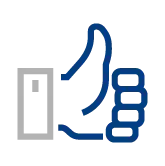 RELIABLE
SERVICE
You are never without options.
Unison Realty makes everything easier for you.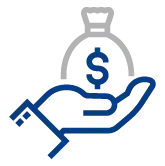 GREAT
VALUE
We understand that every penny counts and we make sure your budget is our priority.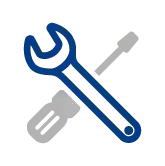 THOROUGH
MAINTENANCE
Our complete maintenance team provides solutions to all your maintenance needs.

HIGH QUALITY
STANDARDS
20 years in business has allowed us to perfect our process to help our clients better.

APPLY
Our application process is simplified so you can understand what other property management companies try to bury.

GET APPROVED
Our thorough approval process works to ensure you are matched with the best property that fits your wants and needs

MOVE IN
Move in to your furnished or unfurnished property at earliest availability and relax knowing Unison has you covered.
SUPPORTING TENANTS WITH ALL THEIR CALGARY RENTALS
Unison Property Management actively manages thousands of tenant relationships and has built a reputation as one of the leading property companies in Calgary. Our aim is not just to find you a home to live in; we want to make your living as stress-less as possible. Our team will provide you with overarching, high-quality, year-round service, with prompt responses to inquiries and follow-ups to any issues that need to be resolved. We are not going to intrude in your everyday life. We understand that peaceful living is what you want, and having peace of mind will make your living all the more comfortable. In addition to a hassle-free rental experience, we also provide you with the latest online system that makes renting straightforward and carefree. We give you control of how you need your services by giving you access to your very own online Tenants portal. You will have access to vital information, contact details, rental payments (either by direct debit or email money transfer), as well as keep track of rental receipts and make service requests. Whether you are a cyclist who enjoys living close to Calgary's natural hotspots, an entrepreneur that breathes the hustle of Downtown, or whether your family is looking furnished rentals in Calgary, Unison Property Management has made renting more relaxed than ever.
FINDING CALGARY RENTALS HAS NEVER BEEN EASIER
If you are looking for houses, apartments, or condos to rent in Calgary, look no further than Unison Property Management. With our distinct eye for detail, value, and lifestyle choices, we provide renters with only the best properties to rent in Calgary. With the myriad of landscapes around this fantastic city, our Calgary rentals can suit any budget and cater to any lifestyle. Our properties are located in desirable, central neighbourhoods that are walking distance to many popular destinations, as well as in the quaint suburbs of the Calgary Metropolitan Region. Our properties bring style, comfort and all the amenities you need to make a living in Calgary as pleasant as the city itself. You will not be able to find more permanent homes, condos, apartments and townhouses in Calgary than with Unison Property Management. You can finally combine the joys of living in Calgary within a budget that fits your lifestyle. Start searching today and find your perfect home in Calgary.