RENT YOUR NEXT PROPERTY WITH UNISON REALTY GROUP
Experience the difference in quality and service with our property management services. We employ a dedicated team that meets your needs. All aspects of your property management from inception to final walkthrough and everything in between is handled by yours truly. Don't expect anything less from the industry leading property management group in Calgary.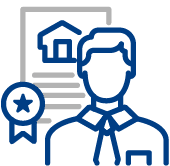 UNISON IS YOUR PREFERRED PROPERTY MANAGEMENT GROUP
Unison Property Management knows how time consuming it can be to both manage and maintain your property. We are here to help by offering our services. Our entire team is highly professional, dedicated and focused on delivering the highest standard quality of customer care. We create peace of mind while protecting your investment as if it were our own. Our primary focus is to place quality tenants and maintain each property as if it were our own. It is paramount that all of our properties receive the attention and highest standard of quality service. We want to ensure that you and your tenants are 100% satisfied and we work hard to achieve this aim.
Evolution Pulse #1002, 510 6 Ave SE
#1002 – 510 6 Ave SE, Calgary
RIVER AND DOWNTOWN VIEWS, it just does not get any better than this! Newer unit in Pulse at Evolution by Embassy Bosa, in the NEW East Village community, walking paradise to Music Centre, Chinatown, Eau Claire, River pathways and LRT. This beautiful fully furnished 2 Bed + 2 Bath home is located on the 10th floor with unbeatable views.
COLOURS #2210, 135 13 Ave SW
#2210, 135 13 Avenue SW, Calgary
This unique two-floor penthouse featuring 2 bedrooms 2 bathrooms feels like your own townhouse but on the top floor. The two bedrooms are located on the second floor offering great separation from the living room and open kitchen concept. The kitchen features upgraded stainless steel appliances, a gas stovetop, and a large pantry for extra storage.
Search for your rental home today
POPULAR AREAS WITH OUR CLIENTS
• Mission 
• Eau Claire
• Kensington 
• East Village 
• Mount Royal 
• Sunnyside 
• Bridgeland
• Hillhurst