CONDOS FOR RENT IN CALGARY
THE TRUSTED TEAM WHEN IT COMES TO CONDOS FOR RENT IN CALGARY
Finding a condo to rent shouldn't be difficult. Unfortunately for lots of renters, whether they are families, couples or individuals, the struggle to find an apartment can be exhausting. But it doesn't have to be – not with Unison Property Management on your side. When it comes to Calgary rentals, we are an established property management company that does the job for our clients. We take the stress and anxiety that comes with finding a condo for rent with our targeted and precise service. Our approach is to focus on what you want in a condo, your lifestyle, and how it fits into your finances. We then showcase the latest condos for rent in Calgary in areas that work for you. Through this approach, we have helped thousands of residents find a condo in the Calgary Metropolitan Region. We have been doing it for 20 years, and we haven't failed in making sure that families, couples, and singles get to reside in this fantastic city of ours. We have created the platinum service that will help deliver the results for all our clients. It is time to take the plunge with our team of experts.
DISCOVER THE UNISON DIFFERENCE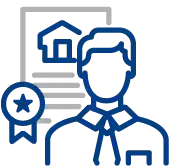 Quick Response
Efficiency is our priority. Count on our dedicated team to respond promptly within 24 hours, ensuring your needs are addressed with utmost diligence.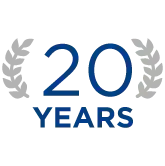 EXPERIENCED &
ESTABLISHED
With over 20 years of experience, we have established ourselves as an industry leader.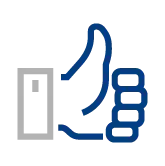 RELIABLE
SERVICE
You are never without options.
Unison Realty makes everything easier for you.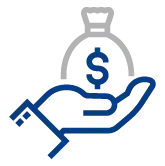 GREAT
VALUE
We understand that every penny counts and we make sure your budget is our priority.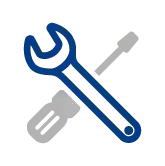 THOROUGH
MAINTENANCE
Our complete maintenance team provides solutions to all your maintenance needs.

HIGH QUALITY
STANDARDS
20 years in business has allowed us to perfect our process to help our clients better.

APPLY
Our application process is simplified so you can understand what other property management companies try to bury.

GET APPROVED
Our thorough approval process works to ensure you are matched with the best property that fits your wants and needs

MOVE IN
Move in to your furnished or unfurnished property at earliest availability and relax knowing Unison has you covered.
SUPPORTING TENANTS WITH THEIR SEARCH FOR CONDOS FOR RENT
While some property management companies just hand you the keys to the condo and walk off, Unison Property Management does not approach clients like that. We believe in providing on-going support and services for all residents, so they get to enjoy the important things in their life and not worry about the little things. We will help you transition into your new condo, making your move simple and straightforward. From there, we provide high-quality management services year-round, helping you with all your inquiries in the most effective and fastest way possible. With access to our Tenants portal, you can request all types of services, including repairs and maintenance. You can pay your rent easier than before with a secure online system that allows both direct debit or email money transfer. You can also keep track of rental receipts, have access to vital information, such as contact details, and keep up to date with any changes that are happening within your condo building. You can stop stressing with your condo. With Unison Property Management by your side, you will never experience condo living this easy. Take the time and search for any condos and apartments for rent in Calgary with our system, then contact us when you're ready to make a move! 
FINDING CONDOS FOR RENT IN CALGARY IS EASY WITH US
The team here at Unison Property Management has worked hard to establish ourselves as an expert team in rentals in Calgary. Our focus has always been to make sure that we provide prospective tenants with the opportunity to find a condo that will make them happy. We take the necessary steps to ensure that properties we are onboard are of the highest standard, as well as meeting the needs of our clients' needs. We have condos for rent in Calgary that can match anyone's lifestyle needs and financial limits. We have condos that offer plenty of amenities, including gyms, underground parking, concierge services, clubhouses, common rooms and much more. We have condos in and outside Downtown Calgary, as well as many central locations and surrounding neighbourhoods. As well as apartments and condos, we have houses for rent that can suit our clientele base. With us by your side, you will be able to find the condo that provides you with a joyful future. Speak to Unison Property Management today or begin your search for the best available condo in Calgary.