Part of owning a Calgary rental is that you get to maximize your income. You have the potential to make more money while paying off the mortgage by analyzing how much rent you should charge per month. 
You can't go over the market rate (as you'll deter renters), and you can't charge too low, or you'll lose money in the short and long-term. 
Finding the middle ground is the perfect balance where you can make a steady rental income that helps your debt and gives you more financial stability. 
How do you go about finding the perfect balance? How much rent should you charge? 
This guide will help you make the right moves to secure your rental income. 
4-Step Guide To Creating Your Calgary Rental Income 
Crunch Your Numbers
Ensure that the rent you charge has enough to cover all the expenses you accumulate as a landlord. Setting too low a price means you won't be able to pay off the mortgage, maintain the property or pay back other debts. 
As such, it's best to calculate all the expenses that come with being a landlord, so you can determine the minimum amount you'll need to ensure that you can securely make payments while knowing that any extra means more cashflow. 
Consider the following: 
Mortgage

Bills for heat, power and water (if you include them in the rent)

Maintenance and repair costs (for both the interior and exterior of the property)

Income and property taxes 

Homeowners association fees (if part of a condo or apartment complex)

Property management fees (if you're using one) 

Home insurance 
With this foundation, you can determine the minimum you can charge and now move forward to the next step. 
Know What Your Property Can Offer 
What your property can offer in terms of lifestyle and livelihood is paramount to determining how much rent you should charge. You know your property inside and out, so you can understand what makes it an appealing option for renters. 
For example, does your property offer cool amenities, such as a pool or gym room that other properties don't? Does your rental condo in Calgary have an in-unit washer and dryer? Is the location close to supermarkets, public transportation, highways and Downtown? Is the walkability decent for families or couples?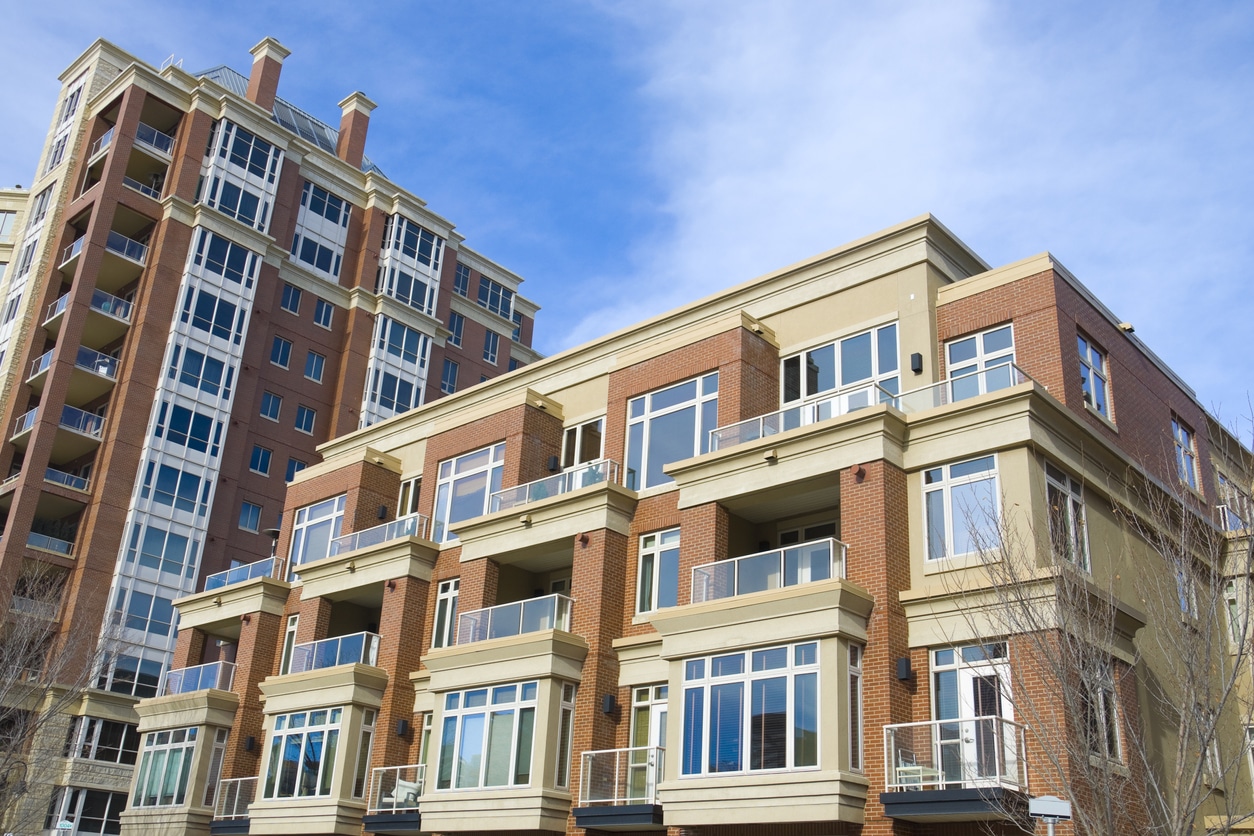 It's these pointers that mark your property out as different compared to others, so make sure you find the "attention-grabbers" that will hook in future renters. 
Know Your Competition
It's essential to take a look at what other landlords in your area are charging. Remember, they might be your neighbours, but they're also your competition; you're both fighting to attract renters' attention. 
Therefore, understanding what other landlords are charging for similar properties is pivotal to use as a starting point. But you have to dig a little deeper. You have to find why they are demanding that amount for their property. 
Is it the location, the amenities, or the large backyard? See what contributes to their overall rental price, and add it to your calculations. Do you offer something more or less? If so, you'll have to adjust your rent accordingly.
Carefully comb sites like Rentfaster, Rentals, and to a lesser extent, Kijiji to get an idea of the competition in the area. 
If finding out this information is difficult, you can also speak to industry experts with an in-depth understanding of rent prices within your area. Real estate agents or property management companies in Calgary can give you insight into your competition and guide your pricing.
Remember to check if there was a shift in price in the last couple of months within the area. You may have to do the same to remain relevant in the rental market game. 
Check Track of Rental Laws 
While you'll love to charge any rental amount you want, you can't do it. Some provinces have limits to monthly increases, security deposits and late fees. Rent control laws exist to ensure that there is support for both renters and landlords. 
It's best to double-check with the Alberta government on the laws regarding rental properties, security deposits and income. You can click here for more information.  
 At Unison Realty Group Ltd. we will find the perfect rental for you in a location that fits your needs. We'll handle what you don't want, and you'll enjoy the benefits.
For any questions or inquiries, please contact us:
Phone: (403) 219-3000
Email: [email protected]
Website: unisonpropertymanagement.ca